At the weekend, celebrations were held all over Mexico, in honour of the
Feast of Our Lady of Guadalupe
. Here is a selection of the highlights from those events.
The biggest gathering, by far, was in Mexico City. Six million Catholic pilgrims descended upon the city, which houses Her basicila. It is also here that the initial encounters with the Lady occurred, upon Tepeyac Hill. This was once on the outskirts of the city, but now is right in its historic heart. Pilgrims arrive annally at the spot, on December 12th, creating the largest Catholic event in the Americas.
View Larger Map
The procession and mass, in Mexico City, is so large that many arrive the night before. They camp out, in the vicinity of the basicila, in order to have a good view the next day.
On December 12th, the number of Catholic pilgrims swells into the millions, as a parade is held through the city streets.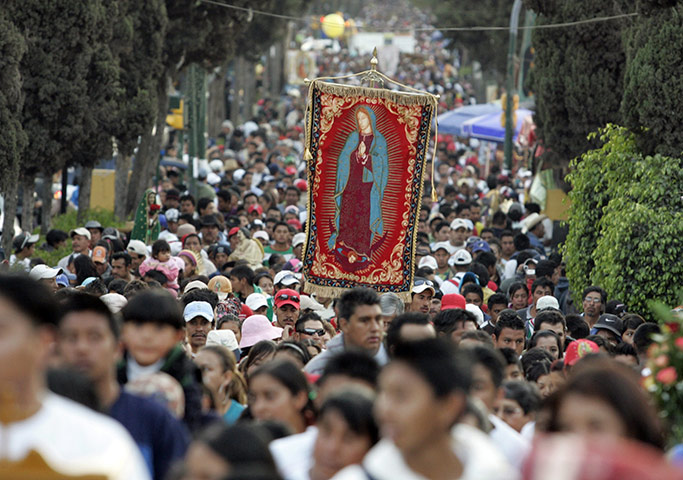 The basicila itself has a capacity for 80,000 people to hear mass. It is usually full to bursting, but the Feast Day of Our Lady of Guadalupe requires many to wait patiently outside.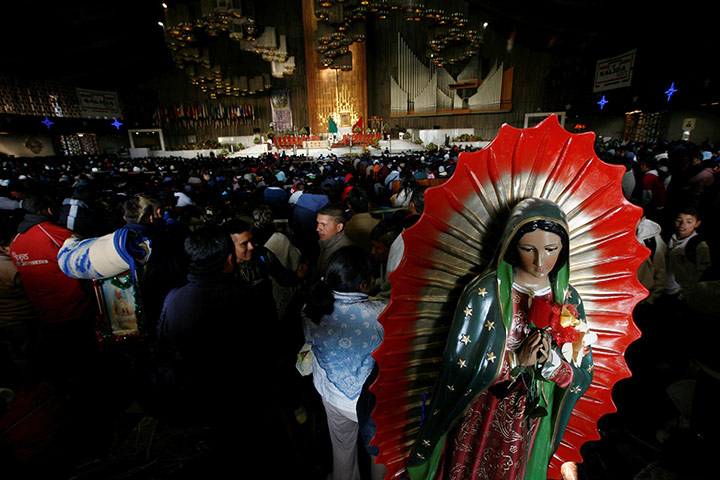 Meanwhile, there was plenty more to be seen and experienced elsewhere: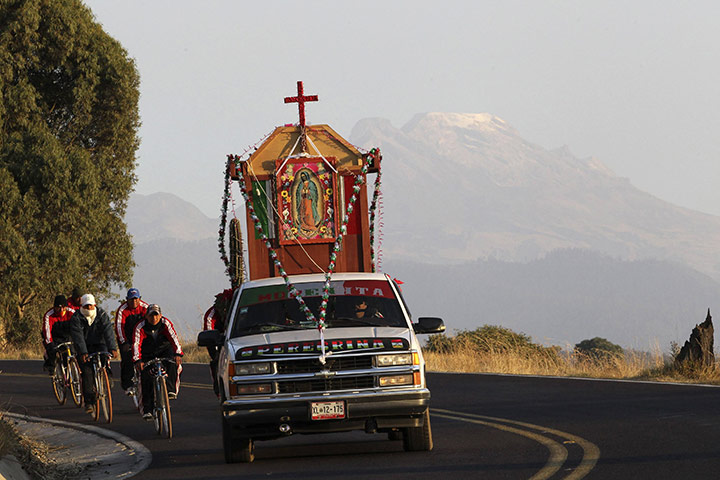 Pilgrims carry the Lady's image on their truck, near to Puebla, Mexico.
These pilgrims waited in the pouring rain, in Connecticut, USA, to receive a torch lit at the basicila, in Mexico City. The torch had been carefully carried back, across land, to light up the churchs in New Haven.
The Feast of Our Lady of Guadalupe will be celebrated all week in Mexico.