Flamingo Plaza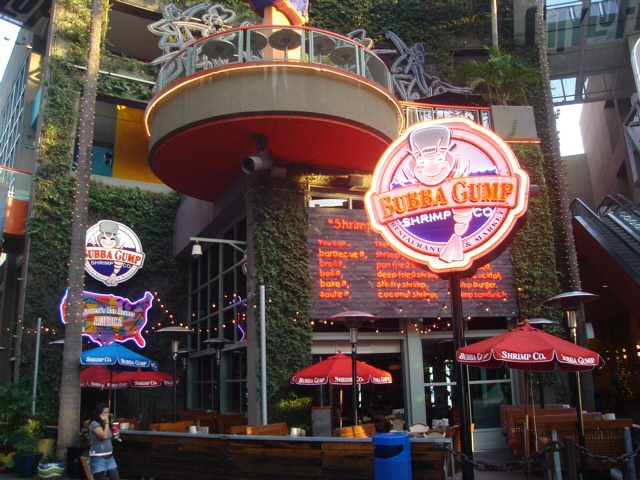 Opening times: Every day 10am - 10pm
Blvd. Kukulcán Km.11.5 Z.H,
Cancún
Q. Roo,
México,
P.C.77500
Website
Flamingo Plaza is a riot of color. Each of its 100 stores is brightly painted, while the interiors are set in marble; the whole complex just looks so inviting. Once inside, there are plenty of shops to wander through and pick out things to treat yourself and your loved ones. The plaza specialises in art and crafts, jewellery, clothes, sunglasses, cosmetics and boutiques, but there is more to buy too. Havana Cigars sells fine Cuban merchandise for a start. There is also more down to earth shopping to be done here, at the convenience store or the pharmacy. Those with a mind for a bargain may enjoy the duty-free shop there. The plaza does include a health club, a bank, ATMs and money exchange facilities.
The shopping center is smaller than others of its ilk in Cancun. This means that there are also fewer crowds and therefore its a much more sedate shopping experience. It is also all on one level, which makes mobility very easy. The plaza overlooks the lagoon, with amazing views, particularly at sunset.
There are a good selection of restaurants too: Margaritaville for Caribbean Food; Pat O'Briens for Cajun Good; Bubba Gump for seafood; Sanborn's Cafe for Mexican food; and Outback steakhouse for, well, steak. But if you're after just a snack or lunch, then there is Chécandole selling Mexican fare.
For those arriving by car, there are two large, free parking lots.
View Larger Map
~~~~~~~~~~~~~~~~~~~~~~~~~~~~~~~~~~~~~~~~~~~
Plaza Caracol
Opening times: Mon-Fri 9am - 10pm
Blvd. Kukulcán, km. 8.5
Cancun, ROO 77500
Website
Plaza Caracol has a very central location and is the largest of all Cancun's malls. It's a two-storey mall set in an oval shape, with wide aisles stretching out in all directions. The decor is marble with plant-filled atriums. The whole place is air-conditioned and spacious. It is has the most contemporary setting of all of Cancun's shopping malls and contains around 210 stores. It is known locally as a reasonably up-scale mall and it is a particularly good place for picking up high quality leather-crafted items.
This lively mall often stages events, such as organising a daytrip for physically disadvantaged children and teenagers, as well as 'Share the Love 2010'. A quotation from its website will illustrate the creativity and vibrancy of this mall:
' In 2010 (Plaza Caracol) will unveil its guiding concept: seeing the world as a brilliant, cheerful, and creative expression, accompanying it with colorful experiences, events that stimulate the imagination and creation, and a positive image both domestically and internationally.'
Visitors are met with characters representing 'prosperity, love, health and happiness'. It is certainly a place for artists, with seven galleries dotted around the mall and another ten stores specialising in arts and crafts. These include the gallery of the famous Mexican artist,
Sergio Bustamante
.
There are more prosaic services though. In this mall can be found ATMs, public telephones, money exchange, travel agencies and pharmacy/drugstores. There is also mobility assistance upon request. For those driving, there is parking outside the plaza.
View Larger Map